Seacon's developments and SWAM, Disavit projects are at the brokerage event
Horizon Europe Cluster 6: Food, Bioeconomy, Natural Resources, Agriculture and Environment.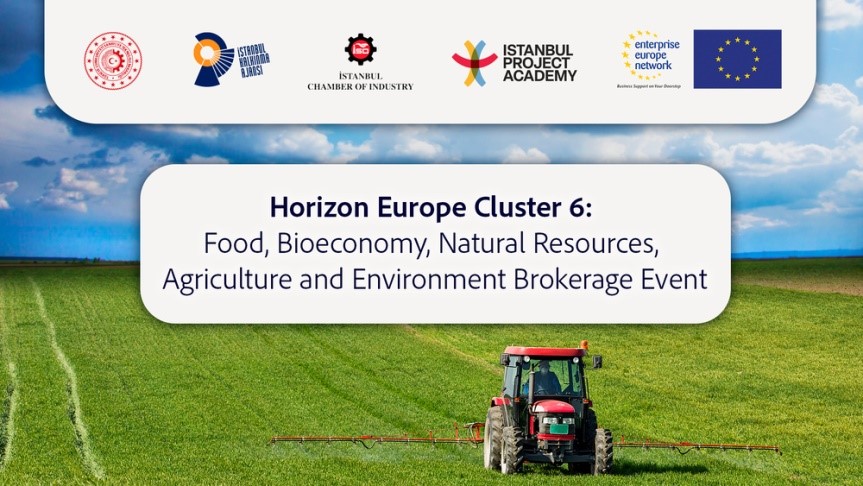 Within the scope of the EC Horizon Europe Work Programme, Istanbul Project Academy is organizing a networking and brokerage event on March 2 and 3 2023. focusing on the 2023-2024 calls for proposals from the Work Programme of "Cluster 6: Food, Bioeconomy, Natural Resources, Agriculture and Environment" jointly supported by Enterprise Europe Network and Istanbul Chamber of Industry.
The main objective of the event is to gather all the relevant stakeholders intending to apply for funding, supporting the development of consortia and project ideas.
Among the highlighted topics, Seacon focuses on the following:
Environment-friendly food systems from primary production to consumption,
Land, ocean and water for climate action,
Digital solutions in support of the Green Deal.
The event provides the opportunity for related universities and research centers, private companies, municipatilies, associations/federations, public authorities/governmental organisations, NGOs, clusters, hubs to discuss and refine your project ideas with potential partners, build collaborations and join consortia.
Approximately 200 participants have already registered including universities, R&D institutions, business companies, associations and published nearly 150 business opportunities for this event. Seacon staff also participated in the B2B section of the event with the company's running Eureka and Eurostars projects, where they talked about cooperation and further development opportunities with Turkish, Romanian, Greek and Lithuanian partners.