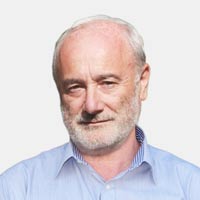 "Information is power especially in the 21st century. However, the unstructured data is often just "tiring noise", from which only after selection and systematization will useful information. Our great strength is that we can provide our customers with structured and relevant information after filtering out unnecessary noise."
Gábor Berkovich, Managing Director of Seacon Europe
Seacon Europe is a software development & consulting company specializing in design and development of applications supporting business processes. Our experts have extensive skills as well as considerable industrial knowledge. Our most successful solutions can be used in the following areas:
Seafleet - technical and economic controlling for fleet operation, fleet management
QST - product integration and product life cycle management system
Sealog - information and data protection (including GDPR)
I4Log - industry 4.0 solutions,
which can be operated on a desktop, web and mobile device according to the task. We can also support the work of our clients in project management or client-side consultancy, as required.
We consider it our priority task to enable our customers to filter out useful information necessary for decision-making from the "noise-like" flood of information pouring on them.
Innovation has always played an important role in our business. We have implemented several successful projects in the areas of IT security, environmental protection, fleet management and food industry. We deal with sensor-based measurement and data collection systems and have considerable expertise in data warehousing and data visualization as well. We have also participated in international projects based on the application of IoT technology, and we are currently working on the development of industrial solutions.
Thanks to our diverse professional experience, we have implemented a number of successful projects. We are particularly proud of the results of projects that have been implemented in a multilateral, international consortium or have met high security standards.
Our company is the founder and an active member of the accredited Innoskart Digital Cluster since 2006, and relying on it Seacon is constantly expanding its circle of competence, economic and technological background. In addition, we are working together with the members of the DigiLeanHub to meet the needs in Industry 4.0 as complexly as possible.
In addition to our own professional resources, we also cooperate with more universities and technical colleges.
Seacon Europe is a member of the IVSZ (Association of Information Technology, Telecommunications and Electronics Enterprises) and Industry 4.0 National Technology Platform.