Seacon's developments and SWAM, Disavit projects are in the B2B session.
Online Brokerage event in Framework of Horizon Europe Programme CL6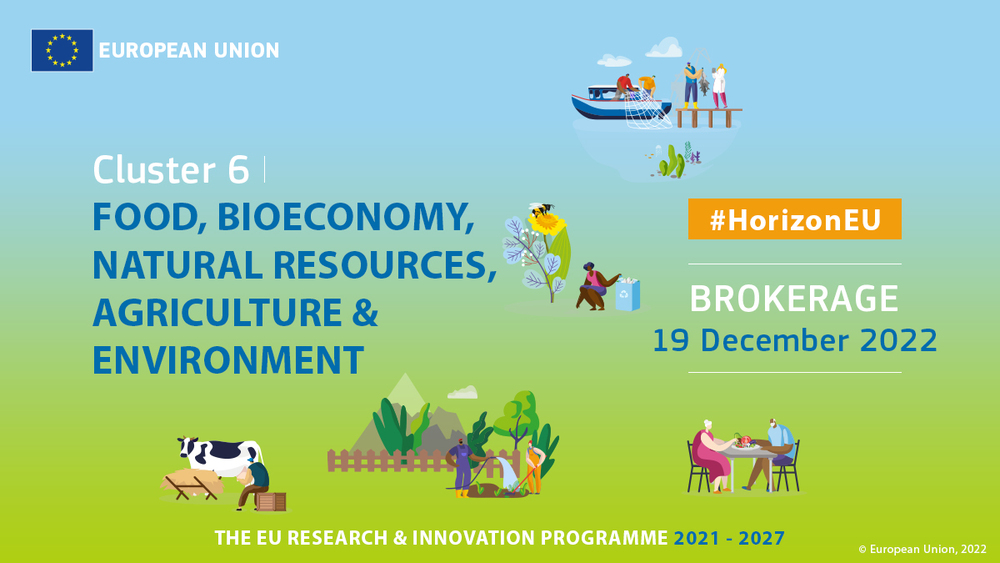 The network of National Contact Points for Cluster 6, CARE4BIO organizes the virtual networking for the forthcoming 2023 calls in Horizon Europe - Cluster 6: Food, Bioeconomy, Natural Resources, Agriculture and Environment!
The main objective of the CARE4BIO virtual networking (#CARE4BIOBrokerage) is to gather all relevant stakeholders intending to apply for funding in the Horizon Europe - Cluster 6 Calls 2023. The focus is on bilateral meetings between participants from Europe and beyond interested in the same topics, seeking to share new project ideas and find collaboration partners. Thus, this networking platform will help you to build your consortium for the for the upcoming Horizon Europe Cluster 6 Calls 2023.
The virtual networking focuses on following Horizon Europe – Cluster 6 Calls 2023:
Biodiversity and Ecosystem Services
Fair, healthy and environmentally-friendly food systems from primary production to con-sumption
Circular economy and bioeconomy sectors
Clean environment and zero pollution
Land, ocean and water for climate action
Resilient, inclusive, healthy and green rural, coastal and urban communities
Innovative governance, environmental observations and digital solutions in support of the Green Deal
The event will take place on Dec 19 2022.
Nearly 1500 participants have already registered including universities, R&D institutions, business companies, associations and published more than 1800 business opportunities for this event.
Seacon staff also participated in the B2B section of the event with the company's running Eureka and Eurostars projects, where they talked about cooperation and further development opportunities with Portugal, Turkish, French, Greek, Italian, Austrian and Spanish partners.