SmartGeoFish demonstration and workshop on the spot
Date: 20/09/2022
Time: 10.00-15.00
Szentes, Geofish fish farm site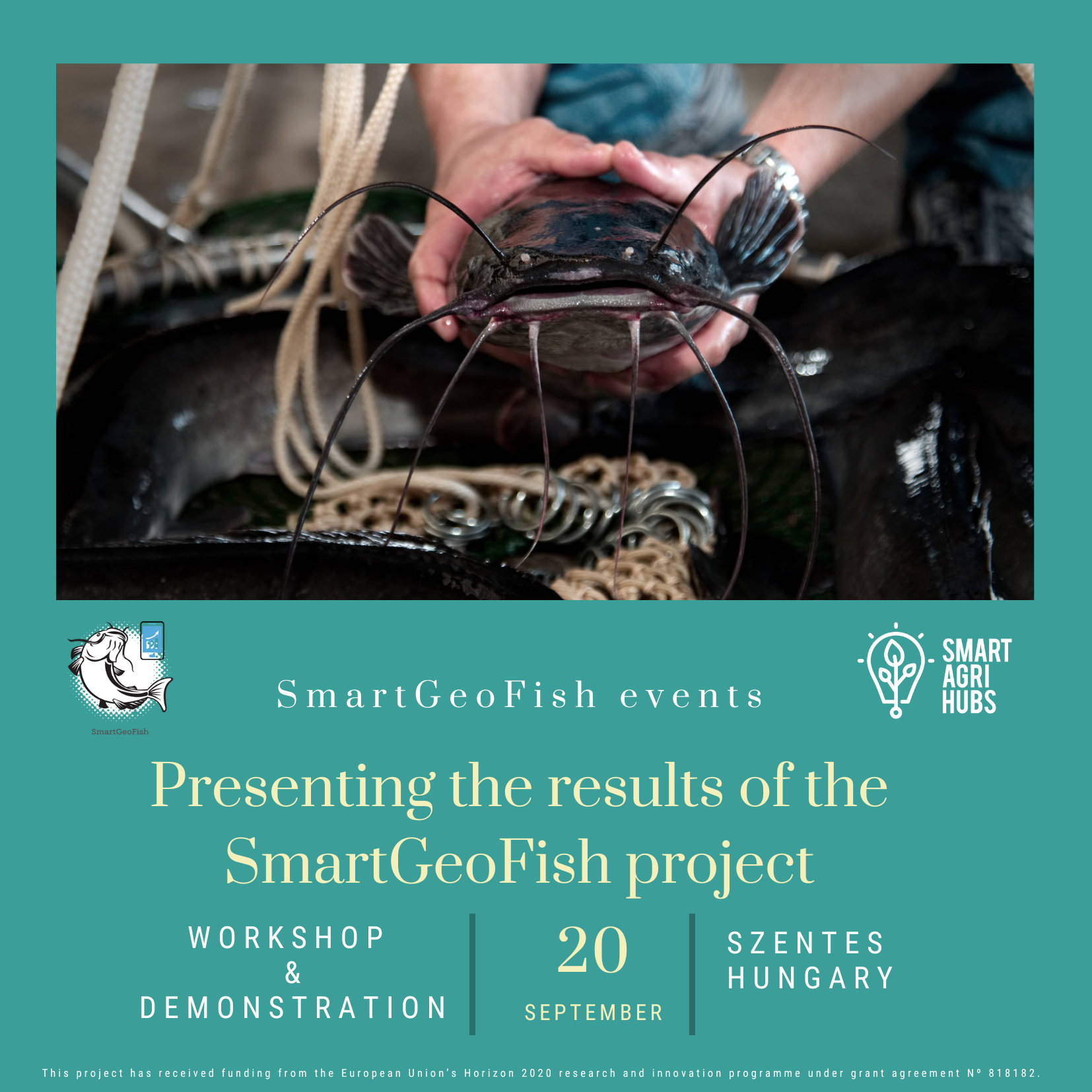 The African catfish is the most consumed fish species in Hungary. Geofish Ltd. is breeding the Af-rican catfish in a recirculation system with intensive production.
On 20 September 2022, the SmartGeoFish demonstration will provide insight for the visitors into the mysteries and opportunities of this exciting and unique industry.
Participants will learn about the efforts and solutions that can help the company and the industry to make better the use of water and feed.
In different ways the food sectors can improve the efficiency of their resource use and reduce the costs of food production.
An open workshop will also be organised on 20 September to discuss this topic in more detail.
Participation is free but registration is required. You can register on the following page: SmartGeoFish rendezvények- 2022.09.20.
More information about the SmartGeoFish project: SmartGeoFish
Download invitation: 2022.09.20. - SmartGeoFish Demonstráció meghívó
The SmartGeoFish project was financed by SmartAgriHubs SmartAgriHubs H2020 project.
Partners website: Campden BRI - SmartGeoFish
More information about the SmartGeoFish project::
The SmartAgriHubs is the 818182 project which was financed from European Unio Horizon 2020 research and innovation programme.